Concealer, Foundation, and Primer Makeup Tutorials
Do you know the difference between a primer, concealer or BB & CC cream? Ask most woman and they probably have no idea. I didn't know as much as I thought. I would pick something that matched as close to my skin color and use to think they were pretty much all the same, and I was so wrong. Learn how to apply concealer, foundation and primer, and what the difference is between each below!
What is Concealer?
Concealer was designed to cover up brown sunspots, under eye circles, and overall brighten up your face.It works wonders for covering up your under eye circles and dark spots. It's important to remember concealer is not something that should be used all over your face, that is what foundation is for.
Concealer for Dark Circles
If you are trying to cover up a dark spots, or searching for the best concealer for under eyes, try using a shade that is only one or two shades lighter than your skin tone. Anything lighter will bring attention to that area.
If you have oily skin, avoid using a stick or creamy concealer. They tend to clog and call attention to your pores. Do you have dry skin? Make sure to avoid using a matte liquid because it will emphasize this.
How to Apply Concealer
Apply foundation first, then your concealer. If you do this you will use way less concealer.
Use concealer on your eyelids if you don't have any primer. This will help prevent creases.
If you have acne, use a green concealer. This will help reduce the look of redness
Did you know that you can use concealer on your neck and chest too?
Follow these tips for the from beautiful Lauren in the City. She shows 2 easy ways to apply concealer. Here are also a few extra tricks for getting the coverage you want.
 The Best Concealer
The best concealer all have one thing in common, make your skin look natural and blend without looking caking while covering up under eye circles, brown spots, redness, and skin imperfections.
The key is to try many and you can do this without spending a dime. How is this you ask right? If you go to Sephora or Ulta, they will give you samples to take home and test out. This is so important because the lighting in these stores is never flattering and will not look the same in natural light. Here is a list for the best concealers for your skin type to give a try.
What's Makeup Primer?
What does makeup primer do? It's job is to create a smooth base for your foundation. This can make your skin look flawless. Using a primer will ensure that your makeup will last longer.
What does makeup primer do?
Primers in a nutshell were designed to prepare your skin.They are formulated with dimethicone, a silicone based polymer because of their proven smoothing effects. They help minimize pores and give you a flawless skin.
 Best Makeup Primer
Here's everything you need to know for choosing the best makeup primer to use from Birchbox.
What is BB Cream?
BB cream stands for "Beauty Balm" and it's main benefit is to hydrate, smooth, and brighten your skin. Many BB creams also offer effective sun protection, with broad-spectrum SPF 30 or higher.
BB creams can also help even out skin tone and can help smooth the skin, acting much like a foundation primer does.
Which BB Cream is Best?
Which bb cream is best really depends on your skin type. Do you have oily skin or dry, or are you looking for one with a strong SPF? Here's a list of the top BB creams for 2019 from Marie Claire.
Is BB Cream a Primer?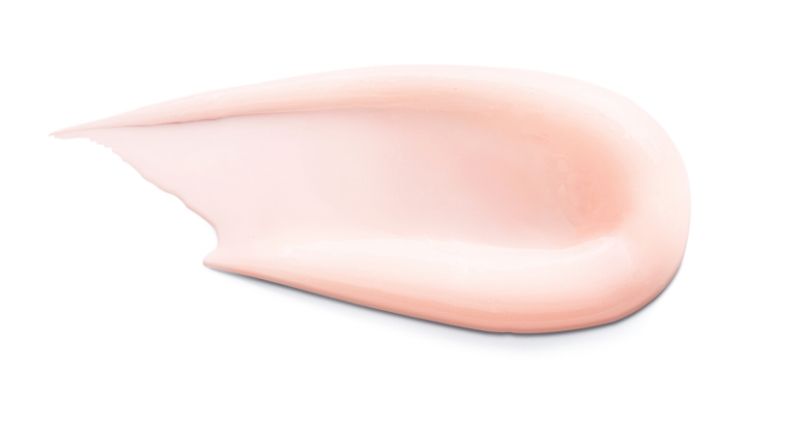 BB cream vs. primer, we see this question a lot. Technically bb cream is a primer because it's an all in one multi tasker. It moisturizes, protects, primes, it has coverage and it's really a great product you can have in your makeup kit. So yes, you can skip the primer and go straight to BB cream.
How to Apply BB Cream
Below are three easy way for how to apply BB cream from beauty how to apply bb cream.
CC Cream vs BB Cream
CC cream stand for "Color Corrector" and the difference between BB and CC cream is minimal. They were created to address issues like redness or sallowness, whereas BB creams are like lighter foundation with a few extra skin care benefits. CC creams generally provide more coverage than BB creams but not always.
What is Foundation Makeup?
Just like bb or cc creams, foundation makeup's job is to cover and create an even skin tone. It's usually applied to the entire face and sometimes the jaw and neckline. Foundation can come in a few different forms, liquid or powder.
A shear foundation may be the best place to start if you have never used one before because the lighter coverage is easier to start with when you are a beginner.
Concealer First or Foundation?
Foundation is first for sure in our opinion. Foundation's purpose is to even out your skin tone and help eliminate the appearance of blemishes, discoloration, and redness.Putting on concealer first would make it hard to tell just how much you need.
How to Apply Foundation with a Brush
Learning how to apply concealer and liquid makeup takes lots of practice. No matter which primer, concealer, or BB cream you choose, take advantage of samples! Sephora will let you take home as many samples as you like. Bring them home and try them out in natural light. The lighting at stores can be very deceptive. And one more piece of advice. Please consider buying cosmetics that do not test on animals. Please help stop this cruelty!