Curly Hair Styling Tips & Tricks
No one needed curly hair tips more than me. Whenever I see someone walk by with beautiful locks I feel jealous. I have wavy hair in some parts and curly in other areas. It's frizzy, and in humid weather it looks like a birds nest. I can never seem to get my natural curls and waves to look pretty, so instead of embracing my locks, I've tried for years to get rid of them completely. Not any more.
I really wanted was smooth gorgeous looking hair, so after years of damaging it, I decided to embrace my curls and went on a mission to find the tips for keeping frizz away making my waves as smooth and beautiful as possible. Whether you have short curls or long curls, these curly hair styling tips will keep your locks in check and make your life so much easier!
Curly Hair Tips
When detangling your hair, use your fingers or a

wide tooth comb

. This will help prevent breakage and maintain the shape of your curls. This is the gentlest way to detangle curls because it doesn't disrupt the natural curl pattern as much as a brush would
What kind of pillow case do you sleep on? All that tossing and turning at night can do some real damage to your curls. Try switching to a satin or silk pillowcase. This will protect your curls all night long.
Do you dry your hair with a towel? Use an old t-shirt instead. This material is much softer and gentler on hair which will help reduce frizz and breakage. To do this, gently wrap up the ends of your hair in the shirt and squeeze out the excess water.
When you comb your hair, which end do start from? Try combing from the ends upward, gradually move upward to the roots. It's much easier to comb through knots at the ends first and you will avoid breakage.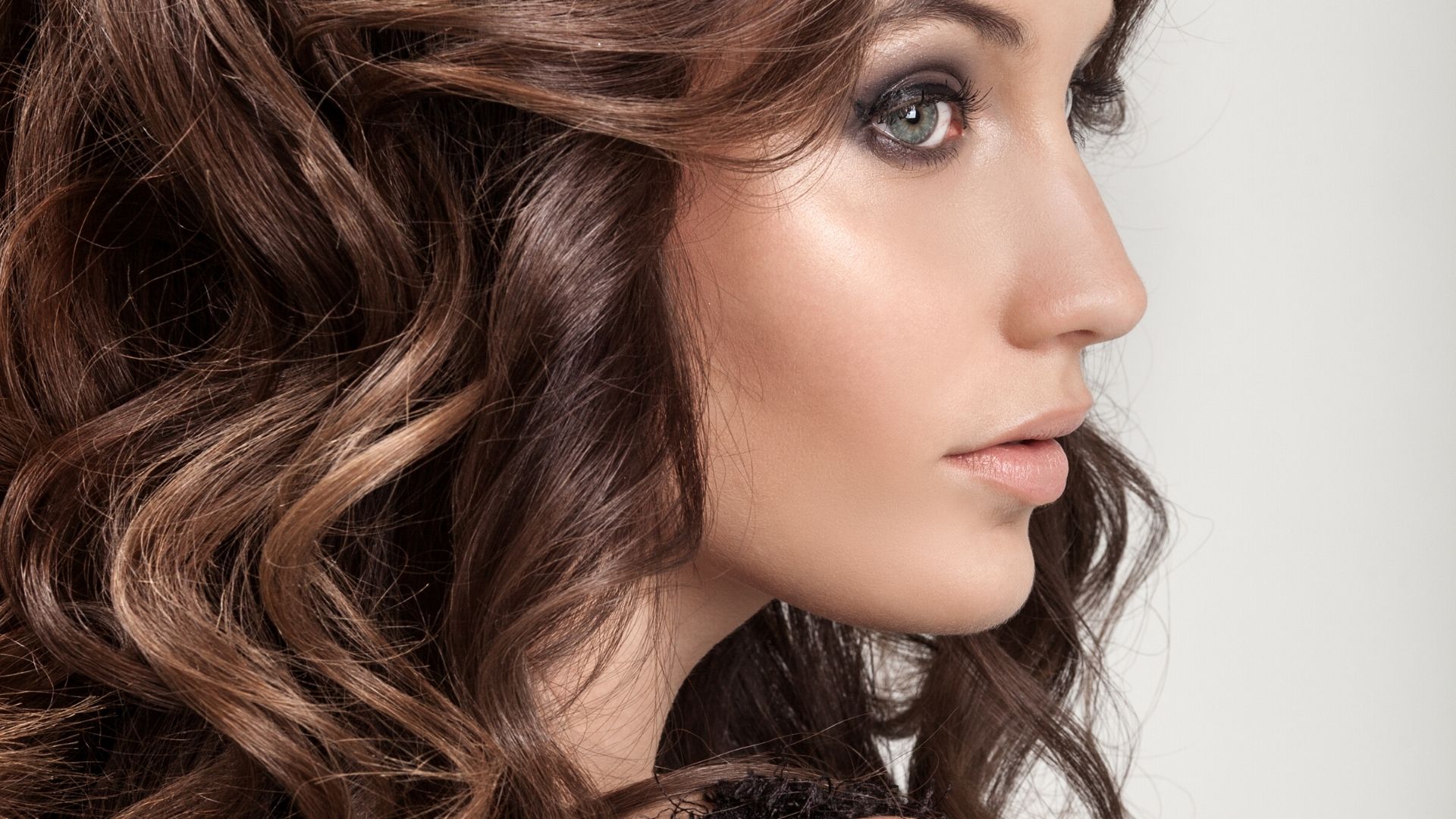 How to Manage Curly Hair
Before you step into the shower, apply your favorite

deep conditioner

 to your hair and put on a shower cap. Wash your body before washing your hair as normal. All the steam from the shower will help your curls lock in moisture.
Before you step out of the shower apply a small amount of conditioner, and comb it through your hair. This will help keep your curls from separating and reduce frizz.
On that same note, don't completely rinse out all the conditioner when washing your hair. It's OK to leave a small amount of conditioner in your hair. Your curly ends will thank you.
Mix

leave-in conditioner

 with gel or cream to moisturize your hair while sculpting the curls. Scrunch and twist the product into damp hair and air-dry or style as normal.
Try applying

coconut oil

all over your hair as a deep conditioner before showering. If you have very dry hair, rub coconut oil on the ends when styling for extra shine.
Do you work out? Apply deep conditioner to your hair before hand. The heat from working out will help lock in moisture and your curls will be extra soft. Just rinse as normal after your you killed it at the gym.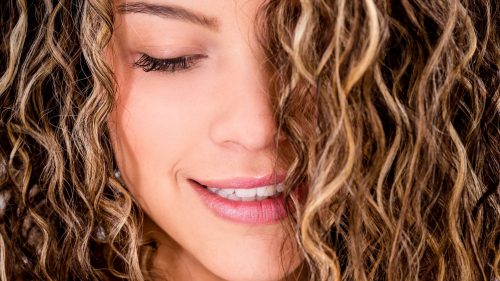 Hate crunchy curls? Prevent them by applying a small amount of hair oil after using your styling products like

mousse

or gel. Just rub a bit of oil onto the areas that feel a bit stiff.
Do you have split ends? They can make your hair frizzy and unhealthy. Make sure to get a trim at least every every six to eight weeks.
Mix two or more products together to meet your specific styling needs Try a

smoothing serum

plus mousse or mixing a styling gel and coconut oil. Either of these combos will help leave your hair less crunchy and keep your hair smooth.
Need an extra bounce when your hair is dull or dry? Simply use your fingertips and apply a dime-size amount of styling gel or oil to your ends. Your bounce is now back!
Use a

diffuser.

This will help you dry them quickly without disturbing the natural shape of your curl as it diffuses the air spreading it softly through your locks. Here is a list of top rated curly hair diffusers to check out.
How to Style Curly Hair
Want to avoid curly frizzy hair? Try the Pineapple Method. Yes, this is a thing. This is the secret to waking up with gorgeous second-day curls. What is this? A high ponytail on the top of your head while you sleep. No magic. Pineappling is a great natural way of taking care of your curls and preserve them at night so you don't have to deal with frizzy hair in the morning.
Styling Curly Hair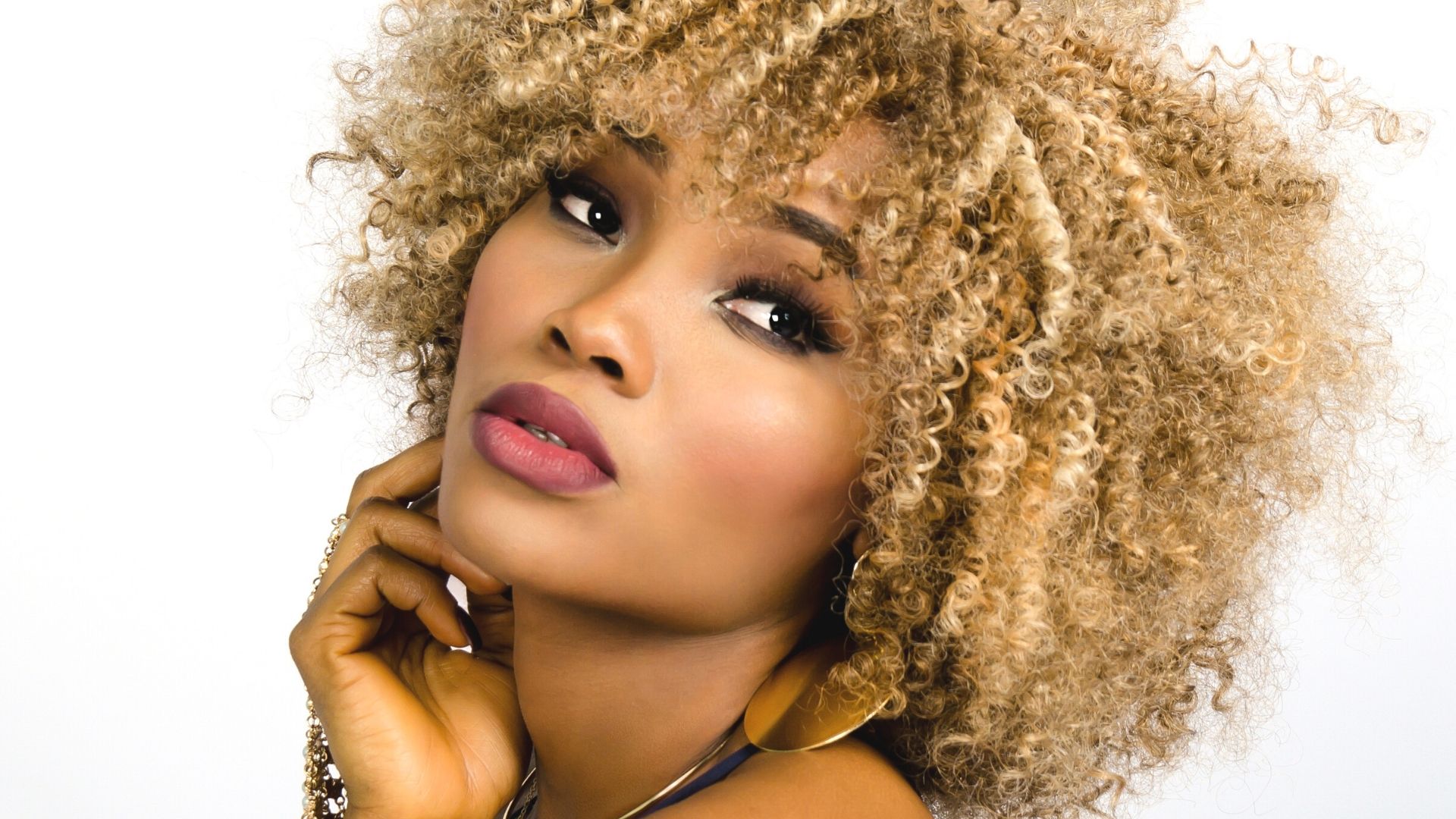 Are you drying your hair all wrong? If you are struggling with achieving volume and definition in your root area you could be air drying your hair all wrong causing frizz. This video will show you hair styling mistakes to avoid and how to get volume and definition for your naturally curly hair.
Long Curly Hair Styling
If you have long curly hair, you've probably heard a million times "Your hair is so pretty!" Those people have no idea just how much work you put into your natural curls. If they did they would know that you have to get up a bit extra in the morning so your curls don't look flat, messy, or out of control. How exhausting right?
Here are few long curly hair styles you have to try for an easy morning.
The half up half down style. It only takes minutes, just use mouse throughout your roots for this adorable half up pony.
View this post on Instagram
2. This low pony is perfect if you have little time to style your hair. This sleek needs just two things, gel and a comb.
View this post on Instagram
3. A high bun is so easy to do. All you need to do is throw up your long curls into a cute bun and finish off the some gel on the edges.
View this post on Instagram
How to Flat Iron Curly Hair
This is one tip that I have mastered. I flat iron my hair at least 3 times a week and do everything I can to avoid any damage. One tip is to have a good flat iron. Here is a list of best flat irons for curly hair. This is so important!
You might like "How to Create the Perfect Messy Bun"