How to Apply Concealer
Do you have under eye circles, large pores, blemishes or sun damage? I have to admit that I have all 4 and I bet many of us have more than one too. I have struggled with not only finding the right concealer but how to apply concealer the right way, so we dug deep and found the best tips for flawless face to help you hide all those imperfections.
What is Concealer?
Concealer was designed to cover up brown sunspots, under eye circles, and overall brighten up your face. It works wonders for covering up your under eye circles and dark spots. It's important to remember concealer is not something that should be used all over your face, that is what foundation is for.
The best concealer all have one thing in common, they make your skin look natural and blend without looking cakey.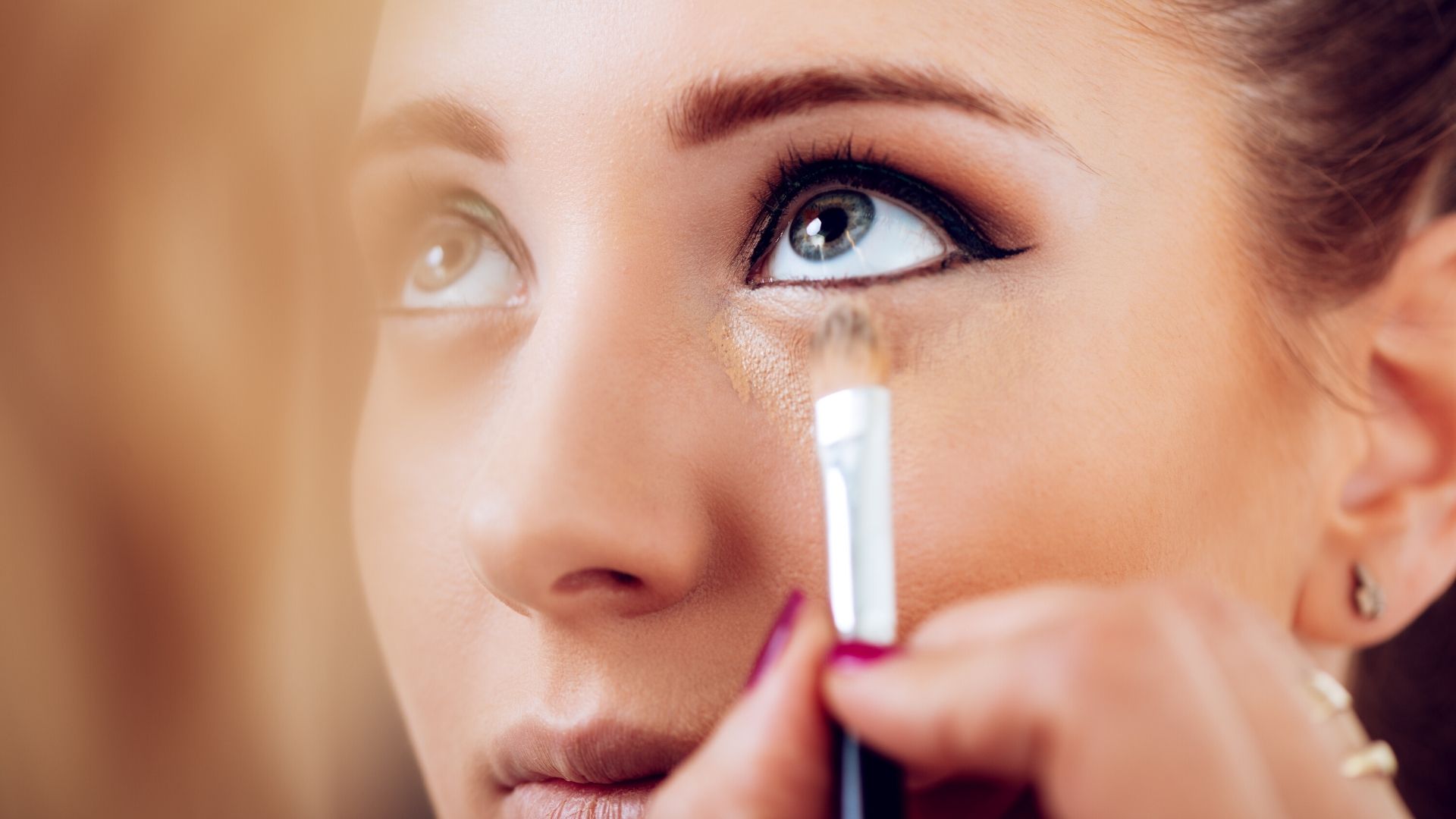 The key is to try many and you can to find the right fit for you, and you can do this without spending a dime. How is this you ask right? If you go to Sephora or Ulta, they will give you samples to take home and test out. This is so important because the lighting in these stores is never flattering and will not look the same in natural light.
Concealer for Dark Circles
If you are trying to cover up a dark spots, or the best concealer for very dark under eye circles, try using a shade that is only one or two shades lighter than your skin tone. Anything lighter will bring attention to that area.
10 Concealer Tips you Need to Know
How to Apply Concealer Under Eyes
If you have dark under eye circles, you know how frustrating it is to try to cover them up. It seems that no matter what you put on, you can still see right thru it. Dark circles can come from genetics, lack of sleep, allergies, or even your bone structure. What ever the cause, you can help reduce their appearance with right under eye concealer. Take a peek at the video below from The Glam Belle. Her tips are easy to follow and really work!
Concealer First or Foundation?
Foundation is first for sure in our opinion. Foundation's purpose is to even out your skin tone and help eliminate the appearance of blemishes, discoloration, and redness. Putting on concealer first would make it hard to tell just how much you need. You can learn all about applying foundation here!
Which Brush to Apply Concealer?
Using a makeup brush to apply concealer is the best way to cover your flaws because they distribute evenly across your face for an airbrushed look and glide seamlessly across your face. If you want to cover up a large are on your face like your forehead or cheeks use a dense synthetic fluffy brush. For smaller areas like pimples a small precision brush will do the job well. (these are typically for eyeshadow but they do a great job)
Just remember this one thing, concealer is so customizable and you can play around with many different brands to help find the best fit for you!
And just one more piece of advice. Please buy cosmetics that do not test on animals. Please help stop this cruelty!