Best Makeup Brush Cleaner
Did you know that you should be cleaning your makeup brushes regularly? After you put your makeup on, tiny bits of dirt, makeup, oil and bacteria stay on your brush. Who wants to but dirt back on their face the next time you put eye shadow on, gross! Not to mention that keeping your brushes clean will help make them last longer and protect your investment.
For starters, you should think about cleaning your brushes at least once a week. Make sure to do this well before you put on your makeup, because it will take a few hours for them to dry properly.
A few tips to remember:
Make sure that you get your brush completely wet using lukewarm water before you clean them. This will help soften them if they are a bit stiff.
If your brushes have a metal on them, avoid getting this area wet. It can destroy your brush, causing it to rust
Brushes tend to get a bit stiff over time, massage a small amount of hair conditioner into the bristles and rinse in warm water,and dry them flat.You will get a nice soft brush that is almost as good as new.
Don't forget to clean the handles.This area is ripe with germs too. Use a damp cloth with your makeup cleaner and gently rub.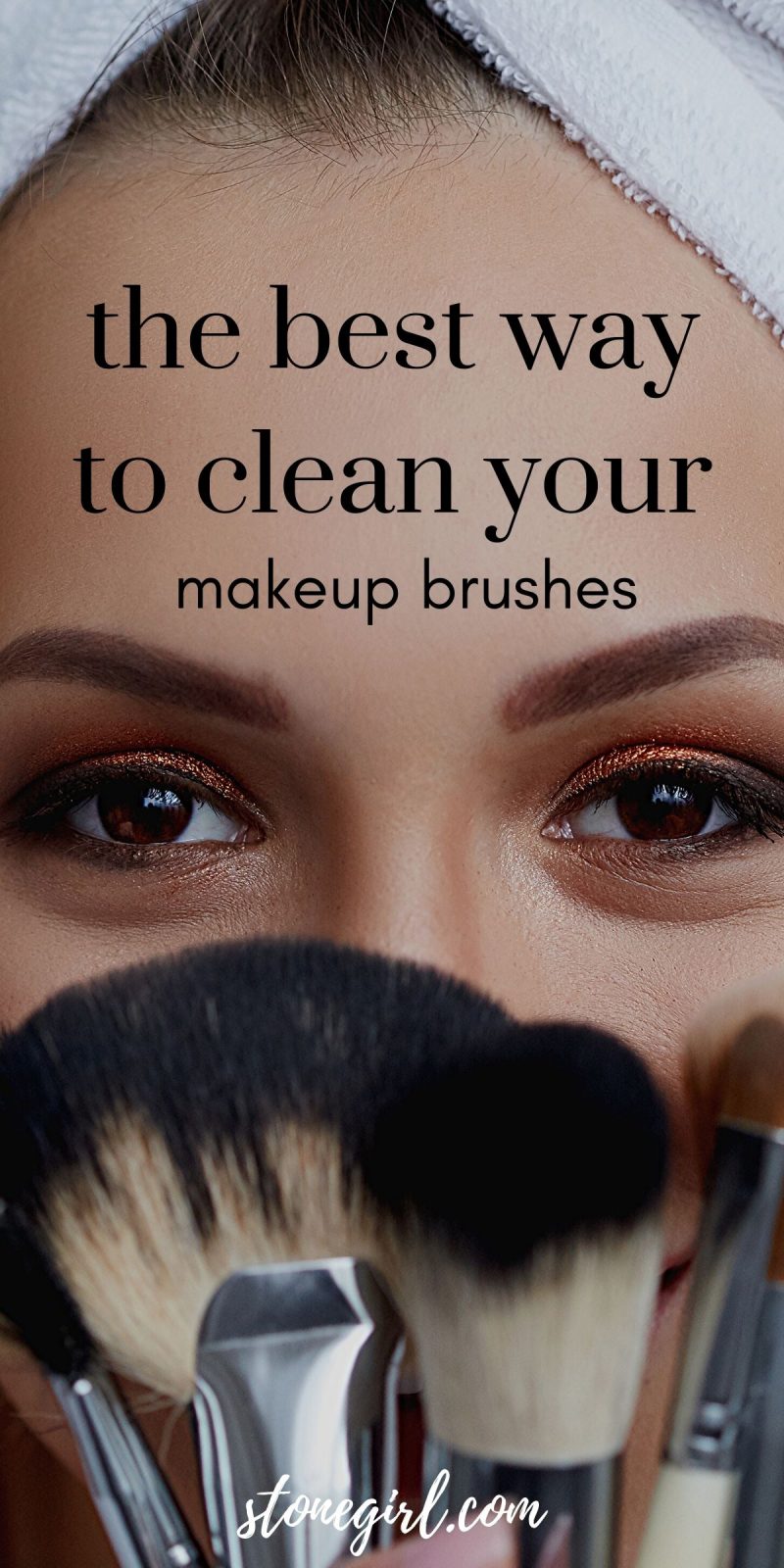 Check out these few cleaners ranging from just $3.00 to $19.00
Cinema Secrets cleaner comes in a yummy vanilla scent and had almost no drying time. It was created to clean, condition, and deodorize your makeup brushes in one step. You can find it here.
The Color Switch by Vera Mona removes powder product from brushes without the drying time of a liquid brush cleaner.  It's a dry alternative. The special material allows you to remove pigment from your brushes without brush cleaner formula. Perfect for keeping in your purse or for travel.
Want to keep those brushes clean with products you probable have around the house? Give this technique a try.
How to Clean Makeup Brushes at Home