How to Clean Your Makeup Brushes
How often do you clean your makeup brushes or pallets? If you knew just how much bacteria, dirt and germs were left on your brushes and products after you used them, I bet you would wash them weekly, if not after every use. They are filled with dirt, dead skin cells and bacteria. The thought of spreading bacteria around my face is disgusting so we started doing some research to find out the best ways to clean your makeup brushes. Learn how to clean makeup brushes diy, how to clean makeup brushes with shampoo, and find top rated brush cleaners recommended by users.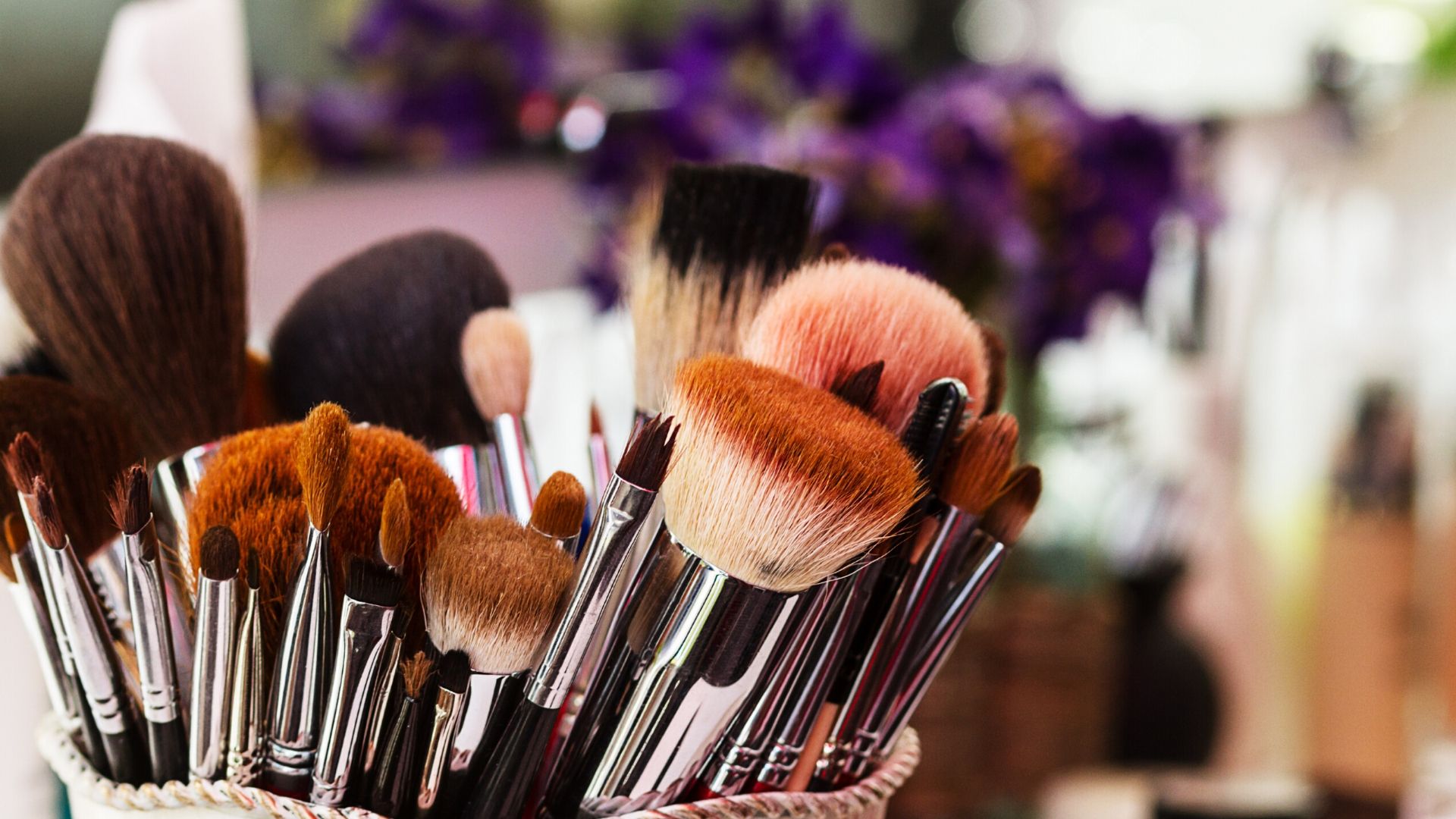 Every time you use your brush you leave behind makeup, oil and dead skin cells on the bristles. This can lead to acne and breakouts and also prevent you from precise makeup application too. Did you also know that keeping your brushes clean will help maintain their softness, keeping your skin from irritation? So many reasons to keep your favorite brushes clean right?
 How to clean makeup brushes at home
When you are washing your brushes, make sure to only wet the bristles. Getting the handle wet could loosen the glue over time
You can use a gentle soap or shampoo to clean your brushes. Both work perfectly.
Makeup brushes with wood handles need to be dried on an angle, otherwise you could deform the base and they can expand and crack.
If you don't want to spend a ton of money and want to go the DIY route, you can go the cheaper route by using items that you already have like your dish soap.
What to Clean Makeup Brushes With?

You can clean your makeup brushes with a mild soap or shampoo, or you can use brush cleaner like Cinema Secrets. It's fast drying and it's a 99.99% antimicrobial disinfectant. It also has over 900 reviews on Sephora and for just under $25.00 is well worth it.
How Often to Clean Makeup Brushes?
Most experts will tell you to soak and clean your makeup brushes at least every 7-10 days. They contain dirt, skin cells, bacteria, and old product and can also reduce the life of your favorite brushes. You should especially do this for your foundation and concealer brushes because you probably use them the most. For brushes that you use less, once a month is a good idea.
Easy tips for cleaning your brushes
You can also learn "How to Clean your Beauty Blender" here.